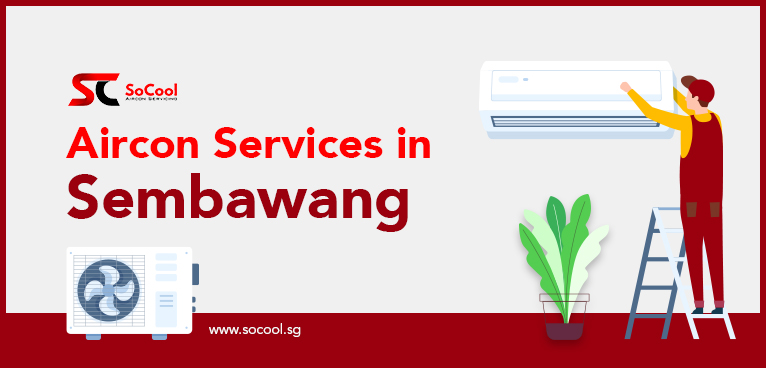 Aircon Services in Sembawang​
Sembawang is located in the North Region of Singapore. This is a planning area and a residential town. Sembawang shares its borders with Simpang to the east, Mandai to the south, Yishun to the southeast, Woodlands to the west, and the Straits of Johor to the north.
The main facilities of Sembawang are Sembawang bus interchange, Sembawang MRT station, Five primary schools; Sembawang Primary School, Canberra Primary School, Endeavour Primary School, Wellington Primary School, and Northoaks Primary School, Sembawang public library, Two secondary schools; Sembawang Secondary School and Canberra Secondary School and Three shopping centers; Sembawang Shopping Centre, Canberra Plaza and Sun Plaza next to the Sembawang MRT station.
Aircon servicing in Sembawang
If you are a resident or a commercial owner in Sembawang, you must know the importance of having aircon units in your places.
When you have aircon units in your homes or working places, it is important to know that like any other equipment, aircon equipment too requires regular service and maintenance.
According to the studies, it is recommended that getting the service from a professional team is essential than just cleaning your aircon by yourself or some other party. There are countless benefits of choosing a professional aircon service expert to fulfill the tasks. When you hire an expert they will cover all the aircon services such as air condition servicing, A/C repairs, aircon chemical wash, aircon installation, aircon overhaul, and the services for split aircon, ceiling cassette, ducted unit, and VRV system.
You will have the benefits include, improving air quality that comes from aircon units, maintaining and keeping the safety of equipment, decreasing your energy costs, increase the lifespan of your aircon units, reducing the repair costs, preventing expensive breakdowns of aircon units, and maximizing the efficiency of functions of aircon units.
Why should you choose socool.sg to get your aircon services done?
We are specialized in all areas of aircon service in Sembawang!
We are here to help you to maintain and service your aircon units properly.
We at socool.sg not only provide air conditioning services but also we provide other aircon services include, A/C repairs, aircon chemical wash, aircon installation, aircon overhaul, and the services for split aircon, ceiling cassette, ducted unit, and VRV system. We cover all the aircon services of popular aircon brands such as Daikin, Mitsubishi, Toshiba, LG, Samsung, York, Fujitsu, Panasonic, Sharp, and Midea.
Unlike other aircon services in Sembawang, we have a well trained and professional working team to fulfill all your requirements. Besides we have tailored solutions to meet your specific needs. Hiring a professional, reliable, and responsible aircon service like socool.sg will save your money in the long run and maximize the efficiency of your aircon units.
Contact us today to discuss your aircon service needs and get to know about the details of how we can assist you. We will figure out the best solutions for your requirements and guide you through the entire process!