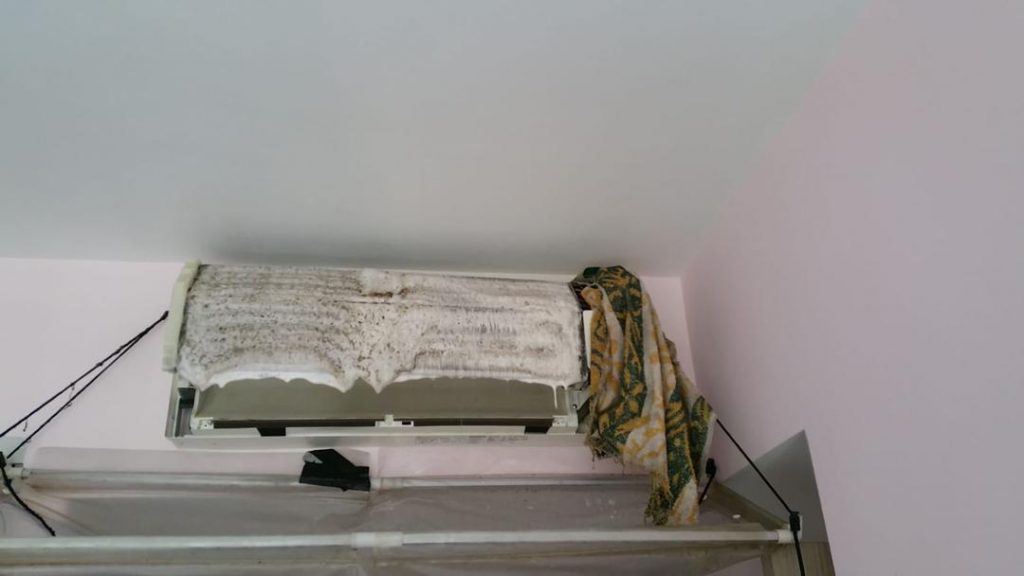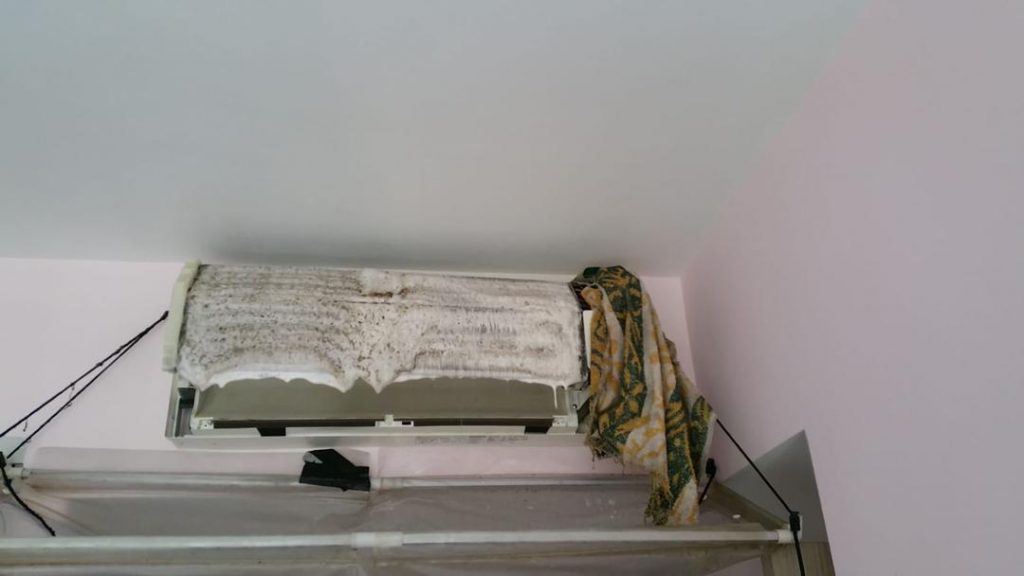 When maintaining or servicing your AC, you may have heard the term 'aircon chemical wash. It is a process that uses chemicals to deep clean your AC, including all external and internal parts. The process includes dismantling some portion of the unit, including filters, condenser, and evaporator coils.
Once these parts are put off, they are submerged into chemicals. This helps get rid of acid stains present on the internal parts. Moreover, it also helps extricate dust and debris, helping you get started with the process. Aircon steam cleaning is a similar technique, that uses steam for cleaning.
In more severe cases involving deeper clean-ups, AC technicians may have to add the chemical solution directly into the internal drainage pipes. Since the entire process requires great attention to detail and caution, it's always recommended to choose someone like us for the job. It's better to stay away from unknown companies!
What does an aircon chemical wash include?
As a house owner, you must know the steps involved in the AC chemical wash. First and foremost, all chemical wash processes begin by checking the electrical ports and ensuring all wires are connected, and the contacts are properly made.

Next, the front panel, cover, and filter are thoroughly cleaned to get rid of dust while ensuring that their electrical circuits are properly working. Afterward, the AC filter is purified and deodorized to eliminate bacteria stains and remove smell.

Later on, more complex inspections such as ones for compressor suction and discharge pressure are made, along with deep vacuuming of the drainage system.

Once all these things are done, evaporator coils and drainage trays are inspected to ensure they are working adequately.

AC chemical wash prices are dependent on FCU. For 10 FCU, you can expect to pay a minimum of $55/ FCU, while for 5FCU, you may pay at least $350 for the entire package.
Aircon chemical wash & aircon steam cleaning details
As mentioned earlier, we begin our job by immersing the key components into the chemical solution to get rid of germs, stains, and dirt.
We do not keep our cleaning process constricted to just using chemicals. Instead, our team of technicians performs diagnostic checks and tests to see if something needs replacement or maintenance. Everything from the controls to the thermostat is thoroughly tested. Our goal is to restore life to your AC and make it run like new!
Our chemical wash puts your AC in excellent condition for a minimum of 12 months. Therefore, you should create an annual schedule for these deep clean-ups to extract the best performance out of your unit. Our services will save you from long-term expenditures!
Why Should I invest in an aircon chemical wash?
It is recommended because it enables your AC to perform at full speed, without inefficiency. Moreover, any kind of bad odor is removed while you can enjoy your life. Aircon steam cleaning and chemical wash is 100% safe for your AC.