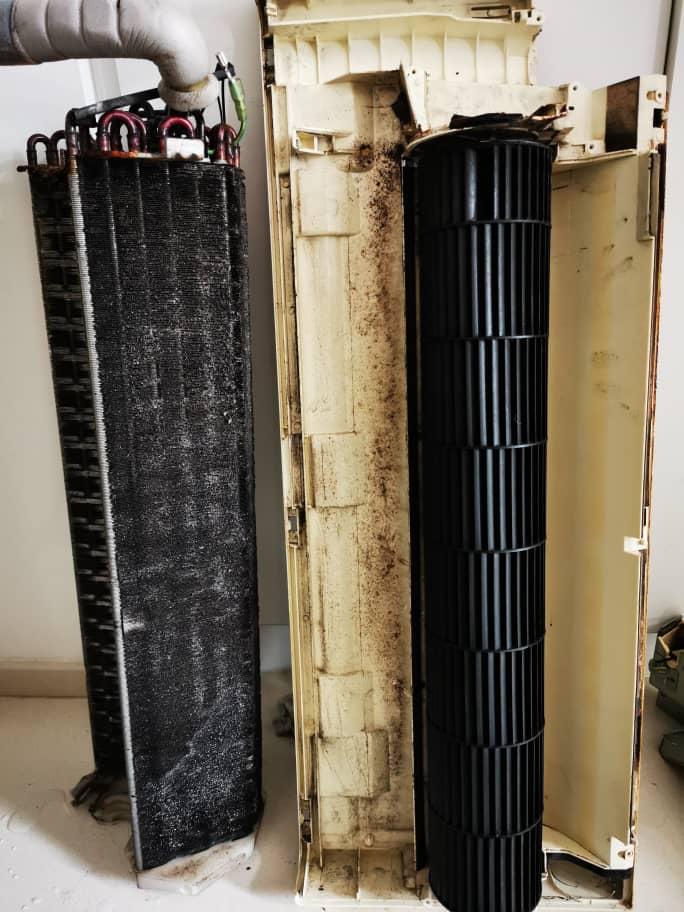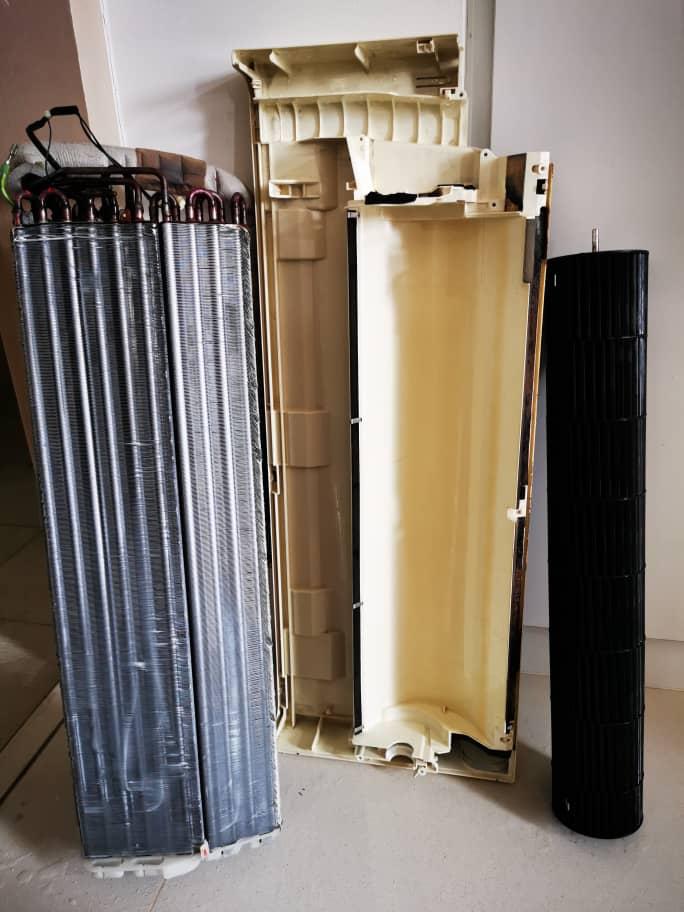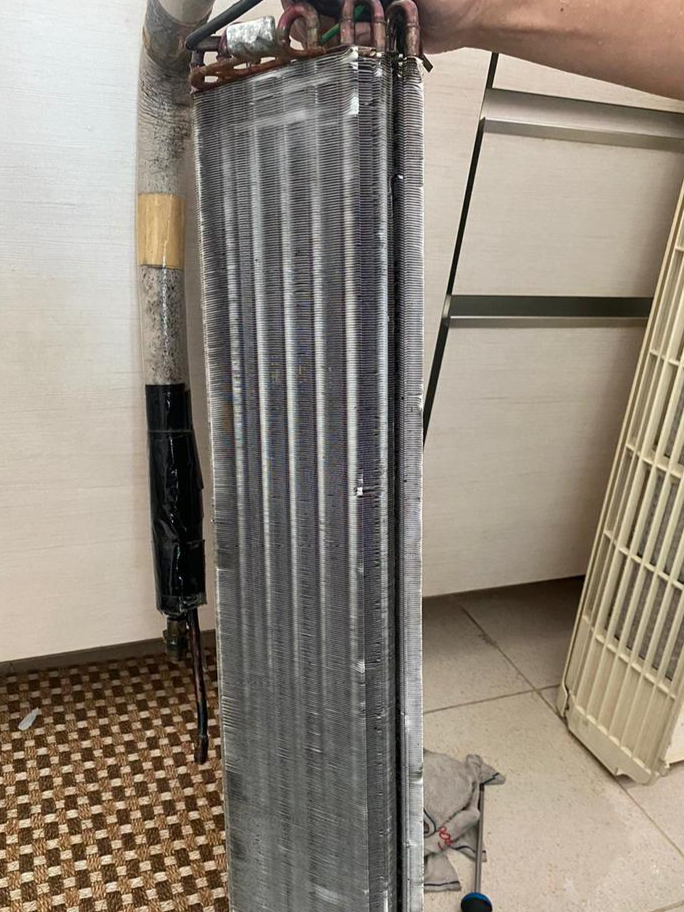 Living in Singapore means you have to deal with an extremely hot tropical climate. There would be days with strict sunshine, making it uncomfortable to live indoors and outdoors. Therefore, an aircon overhaul becomes a necessity in such cases. You have to get your unit checked and serviced from time to time. This will ensure a breathing and comfortable environment within your home and office.
Aircon chemical overhaul is one quick and efficient way to do that!
Steps involved in an Aircon Overhaul
First, everything from drainpipe to flare jointing to fan coil unit is dismantled. Next to this is the dismantling of the fan coil unit from the wall. Once done, the electrical unit is disconnected from the fan blower, fan motor, coil, and drain pipe.

Since all the key components are dismantled now, we can start cleaning them. We use soft bristle brushes to remove dust and debris from the fan and circuit board. As we do this, other technicians run their checks and tests to see if there are any signs of burns or other damage.

It's time to deep clean the dismantled components. We will start with the coil, fan blower, drain pipe, and fan coil front cover. They are submerged in a chemical solution to eliminate bacterial stains and dissolve the debris. We prioritize alkaline solutions over acidic because they can get the job done without causing any corrosion or damage to the sensitive parts.

Before individual parts are injected with chemical solutions, they are thoroughly washed under taps. Water reacts with the chemical to form a lather that will take care of accumulated dust. Debris stuck within the inner parts is also adequately removed. Now, the parts are left in this condition for some time for stains to get weak, so they can be extricated with relative ease later on.

Afterward, your AC parts are flooded with tap water to get rid of chemicals and stop them from developing stains. A clean cloth is then used to wipe everything and make sure the parts are dried. The fan coil unit is now ready to be reassembled.

This is followed by vacuuming the drainpipe and connecting all the dismantled parts to their places. These include fan coil, flare joint, and electrical wires.

During chemical cleaning Aircon refrigerant system is also cleaned using a vacuum pipe that removes any external agent. Now, it's time to see if there are any leakage points. If case one is found, our technicians will get onto it and fix it in no time.

After all of this, we will run your AC in a final test to conclude the process and pass it through our testing.
The Chemical Cleaning Aircon needs
Our deep cleaning process ensures that you can use your AC for a considerably longer period of time, thanks to our extensive tests and checks for the ultimate maintenance.