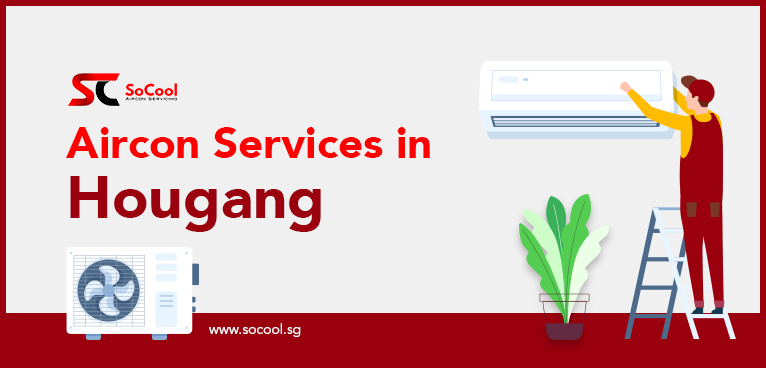 Aircon Services in Hougang
Hougang is a planning area and a residential town located in the North-East Region of Singapore. This town is considered the most popular area in the region that has a population of about 248,000. The total area of Hougang is 13.93 km2 (5.38 sq mi). Hougang shares its borders with  Sengkang to the north, Geylang and Serangoon to the south, Bedok to the southeast, Toa Payoh to the southwest, Paya Lebar to the east, Ang Mo Kio to the west, and Bishan to the southwest.
Hougang has ten subzones named, Hougang East, Defu Industrial Park, Tai Seng, Lorong Halus, Kangkar, Hougang West, Trafalgar, Lorong Ah Soo, Kovan, and Hougang Central.
Hougang town has 8 shopping malls, Hougang Mall, Hougang Green Shopping Mall, The Midtown, Hougang 1, Heartland Mall, Kang Kar Mall, Upper Serangoon Shopping Centre, and Buangkok Square Shopping Mall. Hougang town has all the facilities that people demand. There are many restaurants, sports halls, shops, medical and educational facilities within this area.
Aircon servicing in Hougang
If you are a resident or a commercial owner in Hougang, you must know the importance of having aircon units in your places.
When you have aircon units in your homes or working places, it is important to know that like any other equipment, aircon equipment too requires regular service and maintenance.
According to the studies, it is recommended that getting the service from a professional team is essential than just cleaning your aircon by yourself or some other party. There are countless benefits of choosing a professional aircon service expert to fulfill the tasks. When you hire an expert they will cover all the aircon services such as air condition servicing, A/C repairs, aircon chemical wash, aircon installation, aircon overhaul, and the services for split aircon, ceiling cassette, ducted unit, and VRV system.
You will have the benefits include, improving air quality that comes from aircon units, maintaining and keeping the safety of equipment, decreasing your energy costs, increase the lifespan of your aircon units, reducing the repair costs, preventing expensive breakdowns of aircon units, and maximizing the efficiency of functions of aircon units.
Why should you choose socool.sg to get your aircon services done?
We are specialized in all areas of aircon service in Hougang!
We are here to help you to maintain and service your aircon units properly.
We at socool.sg not only provide air conditioning services but also we provide other aircon services include, A/C repairs, aircon chemical wash, aircon installation, aircon overhaul, and the services for split aircon, ceiling cassette, ducted unit, and VRV system. We cover all the aricon services of popular aircon brands such as Daikin, Mitsubishi, Toshiba, LG, Samsung, York, Fujitsu, Panasonic, Sharp, and Midea.
Unlike other aircon services in Hougang, we have a well trained and professional working team to fulfill all your requirements. Besides we have tailored solutions to meet your specific needs. Hiring a professional, reliable, and responsible aircon service like socool.sg will save your money in the long run and maximize the efficiency of your aircon units.
Contact us today to discuss your aircon service needs and get to know about the details of how we can assist you. We will figure out the best solutions for your requirements and guide you through the entire process!