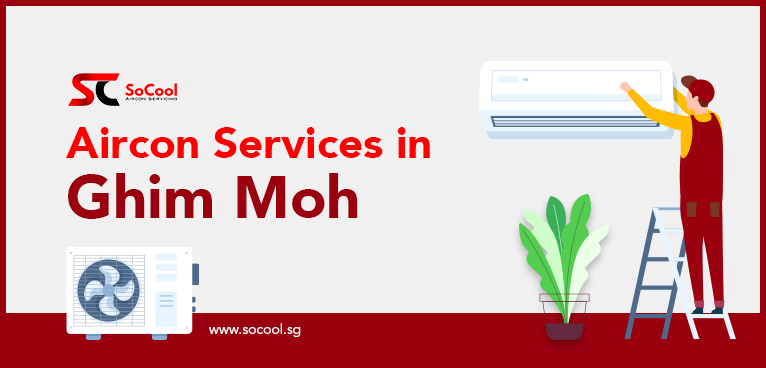 Aircon Services in Ghim Moh​
Ghim Moh is a subzone and a neighborhood area located in Queenstown, Singapore. The total population of this year was 11,810 in the year 2016 and the total area of this subzone is 0.5 square km. This residential area has a wet market and a food center. Ghim Moh has medical and education facilities such as dental clinics, hospitals, medical clinics, schools, and education centers.
Though this is a small area, people in Ghim Moh demands aircon units and aircon services.
What are the areas that aircon services can cover?
Air conditioning servicing
A/C repair
Aircon chemical wash
Aircon installation
Aircon overhaul
Services of split aircon, ceiling cassette, ducted unit, and VRV system
It is important to have cleaner air from your aircon to ensure that you and others in your home or working areas who consume get to breathe cleaner air without any bacteria, dirt, and dust. Aircon service will clean all the bacteria and dust clogged in aircon equipment and ensures a healthy environment.
All aircon units need maintenance and service to have a longer lifespan and maximize their performance. If not cleaned and maintained properly, it can lead to sudden breakdowns during operations. Having aircon services done regularly can save the overall cost in long run and prevent you from expensive replacements of your aircon equipment. Therefore, if you abandon aircon servicing, it will have a negative impact on your aircon units.
We, at socool.sg are specialized in all areas of aircon service in Ghim Moh
Professional and responsible aircon service helps you to maintain your lifestyle in high standards. We at socool.sg provides the best aircon services in Ghim Moh, Singapore by sending out our professional and dedicated team to your place to fulfill a complete range of aircon services such as air conditioning servicing, A/C repair, aircon chemical wash, aircon installation and, aircon overhaul. Our company also offers the services of your split aircon, ceiling cassette, ducted unit, and VRV system. We also cover the services of all your brands including Daikin, Mitsubishi, Toshiba, LG, Samsung, York, Fujitsu, Panasonic, Sharp, and Midea.
We at socool.sg, know the importance of getting your air conditioners serviced and well maintained to the highest standards. As an aircon service provider, we have been offering excellent and affordable services for several years to our customers in Ghim Moh and other areas of Singapore. Also, we have a well trained, committed, and professional working team to ensure that all your aircon service needs are fulfilled. We can offer you the best-tailored solutions for all your aircon service needs with the expansive experiences we have.
Our aircon service in Ghim Moh is always available here to offer all the services you need. Contact us today without hesitation to find out how we can assist you.