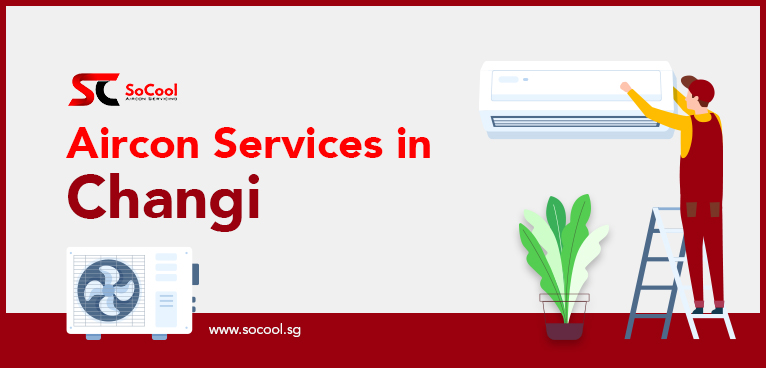 Aircon Services in Changi
Changi is a planning area located in the region of Singapore. Changi town is sharing borders with Pasir Ris and Tampines to the west, Changi Bay to the southeast, the South China Sea to the east, and the Serangoon Harbour to the north. Changi city is an aviation hub and popular all around the world among people for Changi airport which is one of the largest airports in the south region of Asia. Changi planning area is considered the largest area by land size excluding the two water catchments and islands of Singapore.
Changi has many historically valued and attractive places those tourists around the world come to see each year. Also, there are many hotels and resorts in this area that has excellent facilities for people. Changi has numerous amenities for residents and for other people who come there.
Since Changi is one of the most popular areas in Singapore, the demand for aircon service has been growing due to the larger consumption of aircon units in both domestic and commercial environments.
Today, aircons have become an important part of everyone's day to day life. When you have aircon units in your residential and commercial areas, it is important to have regular service, maintenance for aircon units.
It is recommended to get your aircon services done by a professional expert to verify the efficiency because when you hire an expert in the field they will cover all the aircon services such as air condition servicing, A/C repairs, aircon chemical wash, aircon installation, aircon overhaul, and the services for split aircon, ceiling cassette, ducted unit, and VRV system.
You will have the benefits include, improving air quality that comes from aircon units, maintaining and keeping the safety of equipment, decreasing your energy costs, increase the lifespan of your aircon units, reducing the repair costs, preventing expensive breakdowns of aircon units, and maximizing the efficiency of functions of aircon units.
We, at socool.sg are specialized in all areas of aircon service in Changi!
If you are wondering how to ensure that your aircon units are working properly, you have to find a professional and responsible aircon service provider. We at socool.sg not only provide air conditioning services in Changi but also provide other aircon services include, A/C repairs, aircon chemical wash, aircon installation, aircon overhaul, and the services for split aircon, ceiling cassette, ducted unit, and VRV system. We cover all the aricon services of popular aircon brands such as Daikin, Mitsubishi, Toshiba, LG, Samsung, York, Fujitsu, Panasonic, Sharp, and Midea.
Unlike other aircon services in Changi, we have a well trained, responsible, and professional working team to fulfill all your needs. Hiring a professional, reliable, and responsible aircon service like socool.sg will save your aircon service costs in the long run and maximize the efficiency and functions of your aircon equipment.
Contact us today without hesitation to discuss your aircon service needs and get to know about the details of how we can assist you. We will figure out the best solutions for your requirements and guide you through the entire process!