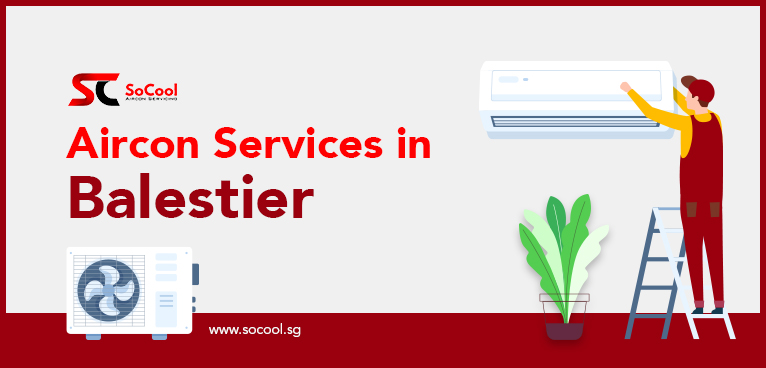 Aircon Services in Balestier​
Balestier is a city located in the planning area of Novena in the central of Singapore. The industrial and residential places in Balestier city has developed with time. This city has famous historical places that have taken attraction of the people around the world such as Goh ChorTua Pek Kong temple, Art deco shophouses, Memorial Hall, and Former shaw brothers studio.
In Balestier city, there are many hotels, restaurants, shopping malls, supermarkets, and many interesting places. Also, the education facility in this city is high and at the best levels.
Since Balestier city is a highly urbanized area, the consumption of aircon units is higher. Therefore, many domestic and commercial areas in this city that are looking for aircon services.
A professional aircon service provider will cover and assists all the areas such as,
Air conditioning servicing
A/C repair
Aircon chemical wash
Aircon overhaul
Services of split aircon, ceiling cassette, ducted unit, and VRV system
It is important to have cleaner air from your aircon to ensure that you and others in your home or working areas who consume get to breathe cleaner air without any bacteria, dirt, and dust. Aircon service will clean all the bacteria and dust clogged in aircon equipment and ensures a healthy environment.
All aircon units need maintenance and service to have a longer lifespan and maximize their performance. If not cleaned and maintained properly, it can lead to sudden breakdowns during operations. Having aircon services done regularly can save the overall cost in long run and prevent you from expensive replacements of your aircon equipment. Therefore, if you abandon aircon servicing, it will have a negative impact on your aircon units.
We are specialized in all areas of premium aircon service
Professional and responsible aircon service helps you to maintain your lifestyle in high standards. We at socool.sg provides the best aircon services in Balestier, Singapore by sending out our professional and dedicated team to your place to fulfill a complete range of aircon services such as air conditioning servicing, A/C repair, aircon chemical wash, aircon installation and, aircon overhaul. Our company also offers the services of your split aircon, ceiling cassette, ducted unit, and VRV system. We also cover the services of all your brands including Daikin, Mitsubishi, Toshiba, LG, Samsung, York, Fujitsu, Panasonic, Sharp, and Midea.
We at socool.sg, know the importance of getting your air conditioners serviced and well maintained to the highest standards. As an aircon service provider, we have been offering excellent and affordable services for several years to our customers. Also, we have a well trained, committed, and professional working team to ensure that all your aircon service needs are fulfilled. We can offer you the best-tailored solutions for all your aircon service needs with the expansive experiences we have.
Our aircon service in Balestier is always available here to offer all the services you need. Contact us today without hesitation to find out how we can assist you.