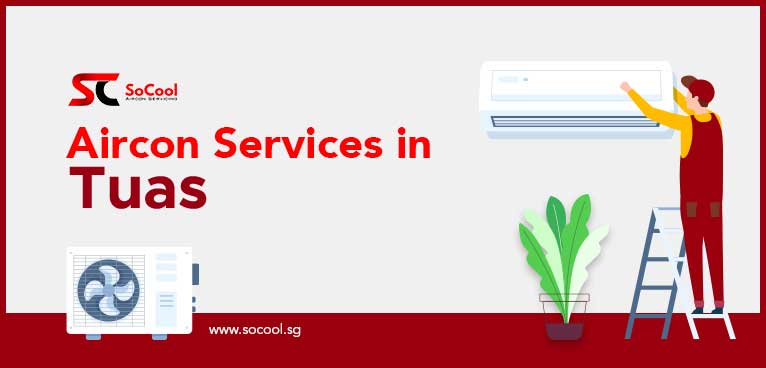 Aircon Services in Tuas​
Tuas is located in the West Region of Singapore. This is a planning area that shares its borders with Western Water Catchment to its north, Pioneer to its east, and the Straits of Johor to its west. Tuas is also maritimely bordered by the Western Islands planning area to its east.
Some of the most popular places in Tuas are Tuas secret beach, Tuas eating village, and Tuas amenity center.
People in this area of Tuas demand aircon units. Therefore, it has become an essential part of their lives to use aircon servicing too.
Here are the areas that a professional aircon service can cover,
A/C repair
Aircon chemical wash
Aircon installation
Aircon overhaul
Services of split aircon, ceiling cassette, ducted unit, and VRV system
When you use aircon units, it is important to clean bacteria, dirt, and dust trapped inside them to ensure that everyone who consumes gets clean air. Aircon service providers will fulfill the cleaning task to maintain and keep a healthy environment. Studies have proved that well-maintained aircon units have a longer lifespan and make high performances. People who do not get cleaned and maintained their aircon units properly can lead to unexpected breakdowns during usage. Most importantly, regular aircon servicing can save the overall cost in long run and save money for expensive replacements.
Why choose socool.sg as your aircon service provider in Tuas?
Do you want to ensure that your aircon units are working accordingly? The answer is simple. You should find a professional and expert aircon service provider if you want to ensure that your air conditioners are properly maintained and serviced. Therefore, we at socool.sg are here to help you fulfill the needs of your aircon service in Tuas.
We at socool.sg provides all the air conditioning services including A/C repairs, aircon chemical wash, aircon installation, aircon overhaul, and the services for split aircon, ceiling cassette, ducted unit, and VRV system. We also cover all the aircon services of popular aircon brands such as Daikin, Mitsubishi, Toshiba, LG, Samsung, York, Fujitsu, Panasonic, Sharp, and Midea.
We have a committed, well-trained, and professional working team to fulfill all your requirements at affordable prices. Also, we have tailor-made solutions to meet your specific requirements. Hiring a professional, dedicated, and responsible aircon service like socool.sg will be cost-efficient in the long run and increase the effectiveness of your aircon units.
Do not hesitate to contact us today to discuss your aircon service needs and get to know how we can assist you. We can figure out the best solutions for your requirements and guide you through the entire process!