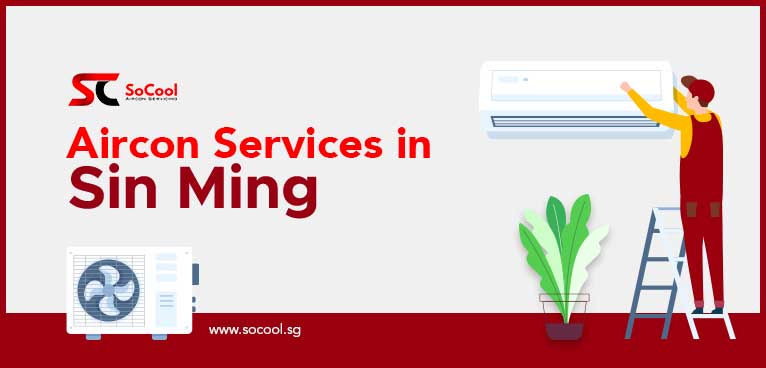 Aircon Services in Sin Ming
Sin Ming is an industrial and residential area located in the town of Bishan, Singapore. There are condominiums, housing blocks, and lands in this area. Singapore's biggest Mahayana Buddhist temple; Kong Meng San Phor Kark See Monastery is located in Sin Ming.
This area of Sing Ming has its MRT station, Ai Tong School for education purposes, and Eunoia Junior College. Also, there is number of automotive companies in this area.
So if you are living in Sin Ming, you might be looking for aircon services. Therefore, if you want to know the benefits of aircon service, you have reached the right place. Today, aircon units have become an important part of everyone's life. When you have aircon units in your homes or working places, it is important to know that like any other equipment, aircon equipment too requires regular service and maintenance.
According to studies around the world, it is recommended that getting the service from a professional team is essential than just cleaning your aircon by yourself or some other party. There are countless benefits of choosing a professional aircon service expert to fulfill the tasks. When you hire an expert they will cover all the aircon services such as air condition servicing, A/C repairs, aircon chemical wash, aircon installation, aircon overhaul, and the services for split aircon, ceiling cassette, ducted unit, and VRV system.
You will have the benefits include, improving air quality that comes from aircon units, maintaining and keeping the safety of equipment, decreasing your energy costs, increase the lifespan of your aircon units, reducing the repair costs, preventing expensive breakdowns of aircon units, and maximizing the efficiency of functions of aircon units.
Choose socool.sg to get your aircon services done!
How can you make sure that your aircon units are working properly? You should find a professional and responsible aircon service provider if you want to ensure that your aircons are properly maintained and serviced. Therefore, we are here to help you fulfill the tasks.
We at socool.sg not only provide air conditioning services but also we provide other aircon services include, A/C repairs, aircon chemical wash, aircon installation, aircon overhaul, and the services for split aircon, ceiling cassette, ducted unit, and VRV system. We cover all the aircon services of popular aircon brands such as Daikin, Mitsubishi, Toshiba, LG, Samsung, York, Fujitsu, Panasonic, Sharp, and Midea.
Unlike other aircon services in Sin Ming, we have a well trained and professional working team to fulfill all your requirements. Besides we have tailored solutions to meet your specific needs. Hiring a professional, reliable, and responsible aircon service like socool.sg will save your money in the long run and maximize the efficiency of your aircon units.
Contact us today to discuss your aircon service needs in Sing Ming and get to know the details of how we can assist you. We will figure out the best solutions for your requirements and guide you through the entire process!