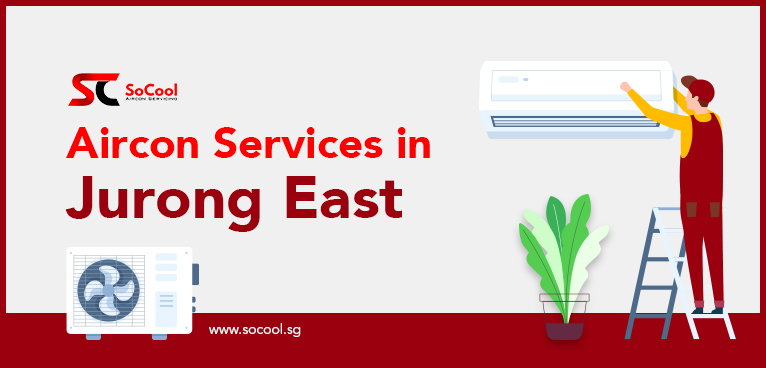 Aircon Services in Jurong East​
Jurong East is a planning area and a residential town in Singapore. This town is located in the West Region of Singapore. Jurong East is bordered by  Jurong West and Boon Lay to the west, Clementi to the east, Tengah and Bukit Batok to the north, and Selat Jurong to the south. The subzones of Jurong East are Jurong Port, Penjuru Crescent, Jurong River, Teban Gardens, Lakeside, Jurong Gateway, International Business Park, Toh Guan, Yuhua East, and Yuhua West.
The total population of Jurong East in 2019 was 79,240 and the population density was 4,400/km2 (12,000/sq mi).
There are many interesting places in Jurong East for leisure activities such as Jurong Lake Park, Pandan Gardens Park Connector, Jurong Park Connector, Toh Guan Neighbourhood Park, Pandan Gardens Leisure Park, Pandan Reservoir Fitness Corner, Jurong Country Club, Hong Kah East Neighbourhood Park and Yuhua Village Neighbourhood Park.
Science Centre, Snow City, and Chinese Garden are the tourist attraction places that are there in Jurong East.
Almost every place in Jurong East has a higher demand for A/C units and aircon servicing.
What are the benefits of having an aircon service?
If you are interested in knowing the benefits of aircon service, you have come to the right place. Today, aircons have become an important part of everyone's day to day life. When you have aircon units in your residential and commercial areas, it is vital to have regular service, maintenance and care for them
It is recommended to get your aircon services done by a professional expert to ensure efficiency because when you hire an expert they will cover all the aircon services such as air condition servicing, A/C repairs, aircon chemical wash, aircon installation, aircon overhaul, and the services for split aircon, ceiling cassette, ducted unit, and VRV system.
You will have the benefits include, improving air quality that comes from aircon units, maintaining and keeping the safety of equipment, decreasing your energy costs, increase the lifespan of your aircon units, reducing the repair costs, preventing expensive breakdowns of aircon units and maximizing the efficiency of functions of aircon units.
We, at socool.sg are specialized in all areas of aircon service in Jurong East!
Are you wondering how to make sure that your aircon units are working properly? You should find a professional and responsible aircon service provider if you want to ensure that your aircons are properly maintained and serviced. Therefore, we are here to help you anytime.
We at socool.sg not only provide air conditioning services but also we provide other aircon services include, A/C repairs, aircon chemical wash, aircon installation, aircon overhaul, and the services for split aircon, ceiling cassette, ducted unit, and VRV system. We cover all the aricon services of popular aircon brands such as Daikin, Mitsubishi, Toshiba, LG, Samsung, York, Fujitsu, Panasonic, Sharp and Midea.
Besides, we have a well trained, responsible, and professional working team to fulfill all your needs. Most importantly, we have tailored solutions to meet your specific requirements. Hiring a professional, reliable, and responsible aircon service like socool.sg will save your aircon service costs in the long run and maximize the efficiency and functions of your aircon equipment.
Do not hesitate. Contact us today to discuss your aircon service needs and get to know about the details of how we can assist you. We will figure out the best solutions for your requirements and guide you through the entire process!